Taking Up a New Instrument as an Adult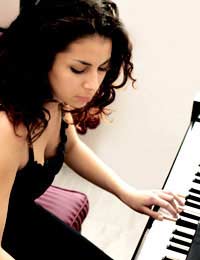 If you already play one instrument but want to learn something different – going from piano to flute' say – you enter with some distinct advantages. You'll almost certainly already be able to read music, and you'll be used to the routine of lessons and practice. Whilst that's all good, it can often be best to come into a new instrument with an open mind.
Starting Off
Your knowledge will give you a leg up, but in many ways you're as much a novice as someone who's never sat down at an instrument before. You won't know how to finger the instrument, how to translate the notes on the score to your fingers. It's a fresh adventure.
Don't be arrogant. Listen to your teacher, and don't try to cut corners because you know a few things. It's always best to make no assumptions. Never believe you don't have to practice as hard because you know a little; if anything, you may have to practice harder.
Expect your fingers to ache, as they would with any new student. Yours might be more supple, but there'll still be plenty of strangeness involved. Work slowly and methodically, never trying to rush, and make sure you always do whatever warm up exercises you're given.
Progress
Inevitably you'll compare your progress on your new instrument with how quickly you moved ahead on your old one. However, don't necessarily expect to learn at the same rate. Just because you have an aptitude for piano doesn't mean you'll be a wonderful flautist. They're two different branches of the same language, and you might not be fluent in both.
Don't be discouraged if the progress doesn't match up to your expectations. Talk to your teacher and set very realistic goals for yourself. He can offer an honest assessment of your progress and ability.
Don't give up, even if you feel frustrated. But remember why you're doing it – this is supposed to be fun. Make sure you keep it that way. Don't allow yourself to become too stressed by it all.
After a while, you'll almost certainly find yourself thinking through your instrument, rather than through your old instrument. That's when you'll really begin to leap ahead.
Success
Think about how far you want to go with your new instrument. Part of that is an understanding of why you're learning it. If it's simply for pleasure, then there's no pressure to take it too far. If it's for a course of some kind, then you'll need to study hard and keep working at it.
Success is what you deem it to be. You may have the desire to master several different instruments. Or you might want to learn to play something small and portable, like the flute. Whatever you choose is fine.
If you do want to progress, keep up with lessons, even though you may be very good on another instrument. A teacher can take you further than you can take yourself in almost every case.
You might also like...