Taking Up a New Instrument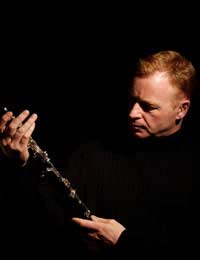 Already playing one instrument gives you a big advantage when you start learning another. You already have a solid grasp of music and music theory which is a great help in making music from the notes on the page.
However, the thing to remember is that whilst that knowledge is useful, you're essentially beginning from scratch, unless your new instrument is closely related to your old one (clarinet and tenor sax, for example). That means you need to pay full attention to your teacher. If you tell him beforehand that you already play an instrument, and to what level, he'll be able to tailor his lessons to make best use of your time.
What Instrument?
What to take up as a second instrument is always a difficult question, and one in which you have completely free rein. If you've always had a burning desire to play the piano, this is your opportunity. Perhaps you play guitar and want to try something similar – the mandolin's waiting for you.
Playing an instrument strongly connected to one you already play does make learning faster and easier. You won't need to remember too many new fingerings, for example, or a new clef. Many do go for related instruments, often for the speed of learning, or because it offers them more range and versatility in an ensemble.
Yet there's also great joy in, say, putting down a violin to sit at a keyboard and play. The keyboard has one thing no other instrument can match – you can play both bass and treble. But it requires a very different type of hand co-ordination to other instruments, one that takes time to master.
Learning
Don't assume that just because you've mastered one instrument, another will be easy. As with everything, it takes time to learn, and the basics can be the hardest part. You should do all the exercises your teacher gives you, as well as the weekly pieces to learn. Unlike many novices, being able to read the score you'll at least know when you're playing the piece properly!
Attitude is very important. Be confident about learning, by all means, but don't be cocky, believing it will all just come to you. Instead, be diligent in learning, approach it steadily and earnestly, and you'll soon find you have a second instrument on which you're very capable.
Of course, it may turn out that you and the instrument simply don't get along. That happens from time to time. If that's the case, don't be despondent. Look around and pick another instrument. Not everyone can learn everything.
Advancing
You'll probably find that after you master the rudiments you'll move ahead far more quickly than you did on your original instrument, simply because you now have a much better grasp of how music works. It could even happen that you end up preferring your second instrument – you wouldn't be the first person to feel like that!
But continue with lessons until you reach the level you want. Be disciplined about practicing (and don't ignore your first instrument, either), and you'll find yourself a multi-instrumentalist!
You might also like...