Publishing Your Songs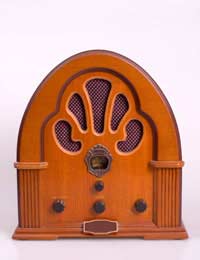 The music you hear on a CD isn't just recorded, it's also published. It's a credit you see on virtually all CDs, along with mysterious initials like MCPS and PRS. But what does it all mean and how does it relate to the music you make?
How Music Publishing Works
There are a number of large music publishers, like EMI, who handle the work of many songwriters. There are also many thousands of small publishers, ranging from groups to individuals, who simply publish their own work - the songs or music they've composed.
Publishing is somewhat akin to registering for copyright. Once a piece has been published, it can be tracked for royalties from sales or radio play (and, these days, various electronic rights). In fact, you don't even need to register your work for it to be copyrighted - simply send an audio recording or manuscript, carefully dated, to yourself by registered post. Don't open it, but keep it aside for the future in case of any legal problems (it's worthwhile writing the title of the piece on the envelope for reference).
Large music publishers sign promising songwriters to publishing deals, which means that any material they write will then be published by the company. They'll own the copyright, although the composer will still receive royalties if the work is recorded.
You can, however, create your own publishing company, registering it with MCPS and PRS.
MCPS and PRS
The MCPS (Mechanical-Copyright Protection Society) collects and distributes the royalties generated from the recording of music onto many different formats (known as "mechanical" royalties). This income is distributed to their members - writers and publishers of music. The PRS (Performing Rights Society) collects and distributes licence fees from the public performance and broadcast of musical works. They work together as the MCPS-PRS Alliance.
They're valuable, because publishing income can be a good additional stream, especially if others perform your work. However, to participate you need to join both the MCPS and the PRS. To join the MCPS it costs £50; for the PRS it's £100 - both are one-off fees. For most artists releasing their own CDs, it's membership of the PRS that's really important, as there will be no mechanical royalties accruing - all money generated by CD sales will go directly to you.
If You Use Someone Else's Work
Copyright in music (and literature) lasts for 70 years after the composer or author dies. If you wish to perform or record a piece of music covered by copyright, you need a licence, which can for be for a limited time or for a specific thing. When someone joins the PRS, they assign the Society the right to licence the work. Obviously, you have to pay for the licence (it's usually in the form of a royalty, the fess determined by the type of usage), and details can be obtained from the MCPS - PRS web site (http://www.mcps-prs-alliance.co.uk/), which gives complete information.
What Music Publishing Can Do For You
Of course you'd be thrilled if your music was played on the radio. But the icing on the cake would be if you received a royalty for that airplay. PRS membership will help you collect it - and from play on Internet radio stations, foreign stations, and other outlets you didn't know existed. Granted, it won't make you rich (it might buy you a pint), but more important is the feeling it gives you. Maybe someone will hear your work and want to record it. Membership helps keep your copyright clear.
Music publishing is an important part of the process of the music business. You might not have even given it consideration until now - but it's worth your time to investigate fully.
You might also like...