Selling Your CD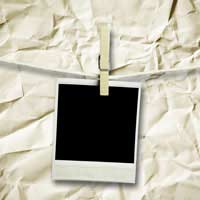 Now you have copies of your CD, and having spent the money recording and having it manufactured, you need to recoup those costs by selling it!
At Shows
For most unknown acts, the best way to sell your CD is at your shows. The audience will have heard (and hopefully liked!) you, and some of them will be willing to fork out for a memento. Don't be afraid to mention that you have a CD for sale, and have a small table set up near the entrance (manned by a friend) to make sales easy.
Make things easy for everyone and set the price at a round figure, like £10. It simplifies giving change, and most people carry a tenner or a twenty on them.
Sales at gigs are a good way to judge the audience reaction to your music, and it has the additional plus if putting money straight back into your pocket. But don't spend it until you've paid yourself back for your outlay. Until you've covered all your costs, you're not in profit.
Selling Online
There are several ways to sell your work online. The obvious one is through your web site, giving an address to which people can send their money - which is really just mail order. It's a good idea to put a track up as a taster, whether it's as an mp3 or simply streamed (both are relatively easy to do, even for those who aren't too web-savvy). When you advertise the CD price, however, remember to charge for postage and packing!
You can also register as an associate with Amazon, and make your product available through them. To be fair, you probably won't sell many, but it's still worth the time to have another outlet for your work (and also just to say "You can buy our CD on Amazon."). Taking care of the details with Amazon is easy, and most people have reported no difficulty in obtaining the money they're owed.
If you register with iTunes and have their ISRC codes for your tracks, you can upload your music to their site and receive payment when people download them. Whilst that means you're selling individual tracks, rather than the entire CD, it's another income stream, and in this digital age shouldn't be ignored.
Retail Sales
Before you think about asking a local shop to stock your CD, you'll need a UPC code. Those are the bar codes that are ubiquitous these days. These cost money (ideally, if this is part of your plans, you'll have obtained one and had it included on the rear panel as part of your artwork), but with some simple checking around online, you can obtain one for under £50. However, it's worth the expense, because retail sales can be the most lucrative.
If you have larger plans, you might want to contact a distributor. This is essentially a middleman who supplies CDs to retail shops, and if you want to have your music available nationwide, you'll need a distributor. However, you need to be aware that receiving money owed can take quite a while, and the formulae used to calculate how much that is can be quite arcane. Before you commit to a distributor, talk to others who've used them; like most businesses, the reputations of distributors vary greatly.
As you can tell, there are several sales options for your CD. Utilise them all to maximise your return. But keep close track of what's been sold, and isolate the money you receive until you've paid yourself back for what you've spent on creating the CD. Depending on your recording costs, after selling 100-150 CDs, you should be in profit. If you sell out the entire run at £10 per disc, then that means a profit of around £3500 - a very nice amount of money and reward for your art.
You might also like...