How To Choose A Music Teacher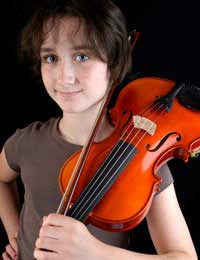 Once you've decided you want to learn an instrument, you need someone to teach you. That's a major step, and you need to find not only a teacher, but the right teacher for you. That's especially true if you're seeking someone to teach your child. But what should you look for, and what questions do you need to ask?
Finding a Teacher
Look Online:
Online directories are an ideal way to find a music teacher in your area and sites such as Yellow Pages, or local community websites can also help.
Ask Around:
Most music teachers know of others in their area, so if you happen to know someone learning an instrument, even if it's not your chosen instrument, they might be able to point you in the right direction.
Ask questions on the phone, here are some useful things to know:
What experience they have
What type of pupils they've taught.
If the lessons are for your child, have they been vetted by the police, and will you be able to be present (some teachers take the precaution of having someone else present when children are being taught)?
Have they worked with children before?
Are they patient?
It's important, too, to establish what kind of music grounding they give. Do they teach classical music?
Where do they teach - at your home or theirs?
Can they give you the names of some past/present pupils for references?
All these factors are important in your search
What you want to establish in an initial conversation is some kind of rapport. Ask yourself if you'd feel comfortable with this person. It's not like shopping for an item. You'll be developing a relationship with this person, seeing them every week, and working with a teacher is a commitment of time and effort. You want to enjoy learning to play, not have it feel like a chore.
Never sign with a teacher on the basis of a phone conversation. But it can help you establish a short list of people.
Meeting
Always arrange to meet your teacher before committing to anything. You need to experience how they teach, and whether that will work with your style. Some teachers will agree to a complementary first session, but others will insist on payment (after all, this is their livelihood).
When you meet you can find out more about they way they approach teaching, what music they teach, and how they prepare you for exams. A good teacher will be as interested in you, why you want to learn and what you want to learn as you are in them - it's a two-way street, after all.
Unless you feel absolutely certain that this is a musical match that will work, don't immediately schedule another lesson. Take the time to see the others on your short list. Ask them all about their experience (many, you'll find, are professional musicians who teach as a sideline) and their qualifications; the days of a grandmother teaching for pin money are long gone.
After Meeting
Once you have a better idea of what's on offer, think long and hard what you want from these lessons. If it's for your child, will they stick with them for a long time? Will you receive regular progress reports? Can you sit in on lessons? If it's for yourself, what level do you want to reach?
Unless you're on a tight budget, money should be the least of your considerations. However, the fees should be set out clearly, along with a cancellation policy.
After you've had a chance to review everything, you're ready to make an informed decision. All you need now is patience, persistence…and lots of practice.
You might also like...