Looking After Your Instrument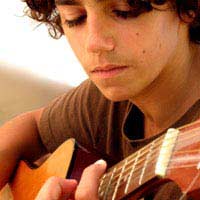 Buying an instrument is just the first step. Now you own it, you have to look after it. Depending on the instrument, that could mean doing quite a lot, or just periodic maintenance. You have to remember, though, that just like a car or a house, you can't just ignore it and trust it will be fine.
Strings
Strings can be the most delicate of instruments. Violins, violas, cellos, and guitars all rely on a fairly elaborate construction, especially where the neck joins the body. That means treating them with care, and transporting them carefully. Every instrument should at least be in a padded gig bag to help protect it from bumps and knocks (the new styles are quite secure). With more valuable instruments, of if you'll travel with it a lot, invest in a hardshell case for maximum protection; you'll pay more, but the peace of mind will be worth it.
Clean the wood of the instrument regularly with a polish that's meant for instruments to stop it drying out (you can even buy hydrators for instruments), and clean the strings with a dry cloth after each playing session. This helps remove the oil deposits from your fingers from the strings and fingerboard, and will increase string life.
Always keep the instrument in its case when you're not playing it to avoid the possibility of accidents. If you're not going to play the instrument for a while, detune it to lower the tension on the neck.
If you play a bowed instrument, don't keep the bow taut after a session; loosen it. Inspect the hairs regularly and replace the bow as needed. Make sure you have plenty of rosin and use it.
Brass
Brass tarnishes, so you should be prepared to use some elbow grease regularly to keep it gleaming – take pride in your instrument. Make sure you have an extra mouthpiece. With reeded instruments, such as the saxophone, carry four or five spare reeds.
Clean the inside of your instrument after every session to remove spittle. Valved instruments should have the valves cleaned. With those that disassemble, do so and put them away in the case (put every instrument back in its case after playing).
Where you have pads on the keys, inspect them regularly for wear. New sets can be costly, so it's often cheaper to replace one or two as needed, but take it in for a professional to do.
Piano and percussion
Pianos probably need the least care of any instrument. They'll need periodic tuning (which should be done professionally), but apart from that, pretty much all you can do is keep it dusted and check the felt on the hammers for wear. Make sure the lid is lowered on the keyboard when you're not using it.
With percussion, the most important thing is the skins (or heads, if you're using a regular drum kit). They need replacing every so often. Slacken the tension on your snare drum when you're not playing, and polish any cymbals you have.
Remember, always, the best thing you can do for your instrument is to play it regularly.
You might also like...