Programming Your Music CD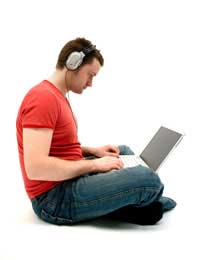 These days most CDs you hear have programming of some kind on them. That could consist of beats and/or sounds created on computer for the song. You might not even realise you're hearing it - but the odds are it's there.
What Programming Does
Programming gives you access to a range of sampled sounds, which you can then use in whatever way you want on a piece of music. You can bring in all different types of drum and percussion sounds to create the beats, for instance, or put together bass lines from different low sounds. You can, if you wish, create entire pieces of music just using programming.
How It Works
First of all you select the sounds you're going to use. Most programming software offers a wide range of rhythm and other sounds to choose from, all of which are samples, but you can also import your own sounds if you wish.
Before you can start programming, you have to become familiar with the piece of music to which you're adding material. Listen to it over and over. Don't think about how much you can add, but how little. Subtlety generally works better than overkill. What needs emphasising in the piece? Where is it lacking? Above all, the question to ask is what can programming add to this?
Having decided what to do, play through the sounds in your library to find those that are appropriate. Programming generally works in loops. They can range from a single beat to a phrase, and those are your tools. You can build your own loops, or, with some programmes, use the ones provided. You work on the computer, fashioning your loops and adding them to the material (which should be in a recording software programme you have).
However, if, say, you're a singer-songwriter, wanting to programme drums and bass behind your song, you actually begin with the programming before adding your other real instruments and voice.
The Mechanics of Programming
With so many possibilities out there, the choice of what software to use for programming is quite complex. For beginners, something intuitive - easy to use, where instinct moves you from step to step without constantly looking at the instructions - is best. Some, like Acid Express, are free downloads. Others, such as Fruity Loops, offer a free demo download. It's worth investigating and trying several for nothing before settling on the one you want to buy.
For a drum pattern, build bar by bar. It can either sound natural, as if a real drummer were playing it, or created in such a way that it would be impossible to play (as in jungle, for example). You can repeat bars, add fills, do whatever you like - the only limits are those of the software you're using and the sounds it has.
Much the same applies to bass and other instruments and sounds. You'll quickly discover that a sound can be either melodic or percussive, depending on the way you use it. Programming expands the possibilities of your music. By using atmospheric loops you can also change the ambience of the music by careful use of underlying sounds, or you can add unexpected accents.
Programming is extensively used in remixing, where a producer won't augment the original track; instead they'll cut it up and use it as the basis for something entirely new. This is where programming takes over, rebuilds and remakes the music at the edge of the producer's imagination.
But for working with regular tracks, less can be much more. Programming is fun to use, and the possibilities are almost endless, but a little goes a long way.
You might also like...
Programming can also add atmosphere, some general kind of background. Eno, for example, has done this very well when working with some groups, as has Daniel Lanois and others. It can create a feeling of space, or can be something as simple as a very low level drone or the sound of hissing vinyl records. But you'd be hard pressed to find a professional records these days that doesn't contain some sort of programming.
Marc
- 26-Sep-12 @ 10:56 AM