Spot the Scam: A Music Teacher Checklist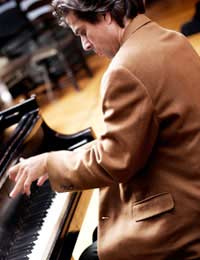 It is sometimes difficult to spot a genuine student enquiry from a scam one especially if you are based in a town where there might be many foreign students.
There are patterns to scam emails and one emanating from an overseas source will contain many of the elements below.
Poor English including poor spelling and punctuation
Demands for a ridiculous teaching schedule: "one hour's lesson every day for 4 weeks"
Strange travel and accommodation conditions usually involving an overseas pupil
The overseas pupil is almost always referred to as a beginner and age 14 or above
Attempts to dictate terms to you rather than asking for YOUR terms
No phone number
Does not use your name anywhere: "hello" instead of "Dear Mr Bloggs"
Discrepancies in their own name
Does not refer to the actual specialism you advertise but a generalisation: "music lessons" instead of "piano lessons"
Uses a hotmail, yahoo, mail or other disposable email account
The initial email is unlikely to mention financial arrangements in any detail but subsequent ones certainly will.
To make sure you don't get scammed:
Ignore emails containing most of the above elements
If in doubt speak directly to the sender of the email
Remember that scams always involve money
If you are taking payment in advance you should do it in person
Never take advance payment by cheque or wire transfer from someone you don't know
There are new scams out all of the time. To see the current ones take a look at www.safefromscams.co.uk
You might also like...