Influential Music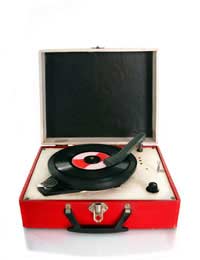 Playing music is great, and so is writing songs. But everyone has influences in their work, music they've heard and liked. The more you hear, the more you know, and the better your music will be.
Discovering the Past
Whatever style of music you play, some basic reading can help you discover the touchstones of the past. In rock, for instance, early Elvis Presley and the Beatles are vital listening. Listen to the collections of your friends, your parents, and everyone you know. Be curious about music.
Tracing A Path Back
When you read interviews with musicians you admire, you'll probably come across the names of their influences. Listen to them, and something you'll discover is that music often goes in cycles, especially in rock. Several popular bands of the early 21st century, like Franz Ferdinand and the Kaiser Chiefs, echo the New Wave sounds of the late 1970s, for instance. In turn, many punk and New Wave bands were trying to recreate the stripped-down excitement of bands like the Who and the Kinks in the 1960s.
Jazz
In some ways, going back in jazz is easier than in anything else. There are a limited number of iconic players and styles, and though each might seem a break with the one that went before, in retrospect it's easy to connect the dots between them. So it's relatively easy to trace a line from the experiments of the '60s to Cool Jazz then BeBop and the hot sounds of the 1930s. Each built on the other and learnt from what went before.
Classical
Classical musicians have a different experience. In virtually all cases they're not interested in creating new work, but rather playing and adding new interpretations to old music. In this case it's the different performances of works that bear the most interest. The works themselves form a set repertoire.
Folk
Folk is a continually evolving genre. Like classical, much of the repertoire, in terms of traditional songs and tunes is set, but they ways they pieces can be played are vast. There's no score to dictate the form or style, leaving it open to the artist - which is why electric folk-rock is as valid as anything else, for instance.
Blues
At heart blues is a very simple form. But whilst it has its classic songs, it's music about feel rather than specific songs. That's why something written yesterday can be as valid as a piece written in 1930. Although associated with guitar, its history goes back far beyond Stevie Ray Vaughan or Eric Clapton. Any aspiring blues player should become familiar with Robert Johnson and his contemporaries, too.
They say that those who ignore history and doomed to repeat it. In terms of music that might happen, even if you're familiar with it. But every musician should be aware of those who've gone before him.
You might also like...