Training For a Music Exam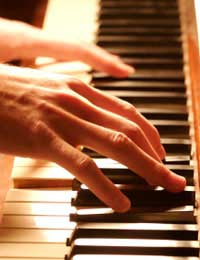 It doesn't matter what grade of music exam you're going to sit, it's still stressful. But the more prepared you are, the greater your chances of passing, and the more confident you'll be when you sit the exam.
But what are the best ways to prepare? When should you really begin working towards the exam? Above all, are there any special tips that can help you slide past the examiner easily?
How To Prepare
It should go without saying that there's no substitute for hard work. Unless you're especially gifted, you're going to have to put in the time, not only working on your instrument, but also improving your knowledge of music theory.
Please don't underestimate the amount of work you'll need to pass properly, and the higher the grade, the more you'll have to work. Just because you were able to manage grades one and two with a few minutes' practice three or four times a week doesn't mean you can repeat that at every level.
Also, don't forget scales – you'll be tested on them, too. Leaving it until the last minute to practise them won't do you any favours.
When Should You Start Preparing
The short answer is to begin working towards your exam about three months before it's scheduled. At that point you should begin working on the selected pieces and practising about five hours a week (call it an hour a night with weekends off).
As you'll probably discover quite quickly, especially with the higher grades, you might be able to play the notes in the pieces, but you won't be able to make them sing or cry. That's going to take a lot of work – so it's just as well you're planning well ahead.
If you're also already working on scales and theory at this point, you're going to stand yourself in good stead.
Keep that up for the next two months, gradually increasing the amount you practise to maybe an hour and a half a day. By now you should know your pieces inside and out, and be able to play them without the music in front of you, which is what you really need, not only to demonstrate familiarity to the examiners, but also to be able to play with feeling.
For the final month just focus on the exam as if your life depended on it, ratcheting up the amount of practice, and keeping firmly on top of theory and scales, too.On the day of the exam, try to relax. Play only to warm up, and don't try and cram at the last minute. Breathe deep, and simply enjoy yourself.
Special Tips
Each teacher has his or her favourite books to recommend, and you'd do well to work with them for learning theory and picking up tips, certainly up to grade five. Make sure you attend your lesson every week, and as the day of the exam approaches, you might want to expand your lesson from half and hour to an hour every week.
Pay attention to your teacher's comments when you play your pieces, they're meant as constructive criticism to improve your playing. Make use of them to become better.Each exam, from grade one upwards, is a major event, and passing can seem life-changing, especially as you advance. Be prepared to work, to listen and learn, and you'll do it all.
You might also like...
Consult with your instrument teacher, too, and arrange extra sessions. They know what's needed for exams and can help you prepare and gain in confidence before you have to sit down and really do it. A good teacher will tailor lessons before the exam to help you pass the grade and sometimes even go to the exam with you.
Jean
- 26-Sep-12 @ 11:58 AM