About Our Site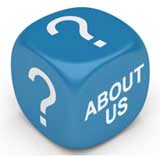 MusicLessonsOnline was formed to offer a unique reference point on learn an instrument or find a music teacher.
Music- for some it's a living, for many others a passion or a hobby. Whatever your level of interest, MusicLessonsOnline offers a complete reference to music. You might want to explore a new musical genre, learn about the history of music, get tips on recording and performing, start to learn an instrument, or find a good teacher. It doesn't matter what it is, you can do it all here, and that's why this site exists- it's a unique resource for every aspect of music and playing.
We encourage you to play, and with over 1500 teachers listed on the site, no matter what instrument you want to learn, it's easy to find someone near you. Simply use the drop-down menus, and soon you'll be playing! Send us your questions, discover the content, and develop a love of music that will last a lifetime.
Our concern was that there was no single UK resource for interesting features and practical advice on this subject.
Our features and articles are written by experts - who have experience, or a particular interest in this area.
Our Background
MusicLessonsOnline was founded by John Rowlinson, the founder of PtS.
John, through PtS, is involved in a number of ventures including software and property companies. A percentage of revenue from these activities goes towards funding MusicLessonsOnline and a number of similar sites.
Our focus is simply on having experts create the highest quality information possible that is widely read.

Related Articles in the 'Site Information' Category...